While the first deliveries of the Volkswagen ID.3 are expected from this summer, the German brand has just published several videos showing, in particular, a head-up display system in augmented reality and the light kinematics of its compact electric five-door.
We know that Volkswagen is playing big with ID.3 , which will have the heavy task of being in the electric car that the Beetle and the Golf were in the petrol car. Last November, the manufacturer launched production of this new model at its factory in Zwickau, Germany with the aim of releasing a first series of 30,000 units. Pending the first deliveries, Volkswagen is working on marketing around the ID.3 by revealing some notable functions through three new videos.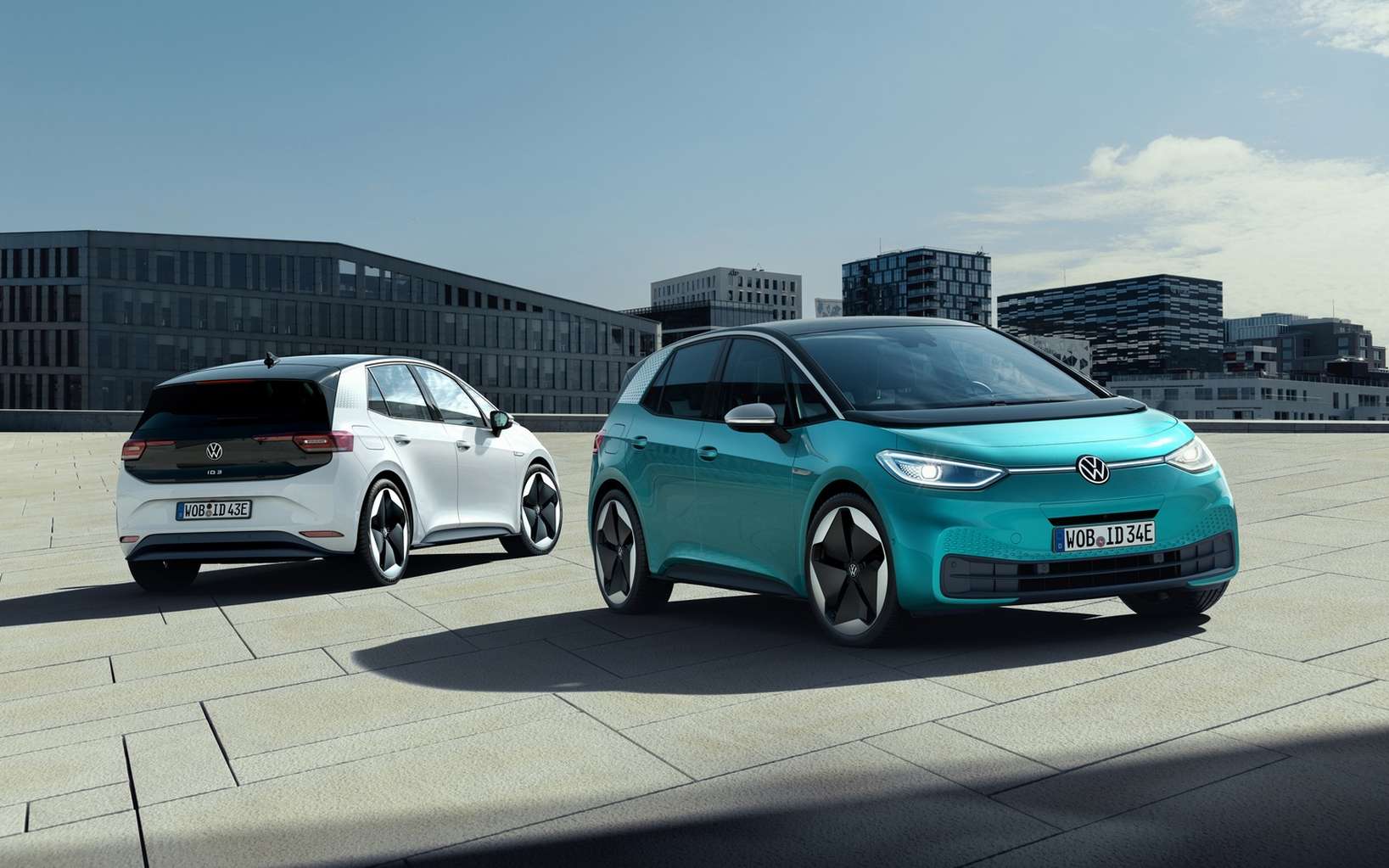 Recall that there is a rumor that Volkswagen is facing cascading software bugs on the ID.3 that would require engineers to manually update each vehicle out of the factory. A problem on which the manufacturer has not officially communicated for the moment. However, Volkswagen maintains that the first deliveries will take place this summer as initially planned.
This light interaction continues in the passenger compartment with an LED strip on the dashboard and door panels which changes color depending on whether the car is running or stopped. It can signal an incoming call, accentuate information from the driving assistance systems when it is necessary, for example, to brake or flash to warn the driver if he is going off on the wrong lane. This light system also synchronizes with the Hello ID voice assistant. with a light signal which indicates whether the answer is addressed to the driver or the front passenger.