The chevron brand has just unveiled a series of images revealing the lines and the interior of the new C4 and E-C4. "A silhouette playing with several automobile codes, which marks a new stage in the Citroen style", explains the manufacturer.
Pending its official presentation on June 30, Citroen offers us a taste of its new C4 and in particular its electric version , the E-C4 . Judging by the very first images, the general aesthetic, common to the thermal and electric versions, evokes a crossover with a high ground clearance and a low roof.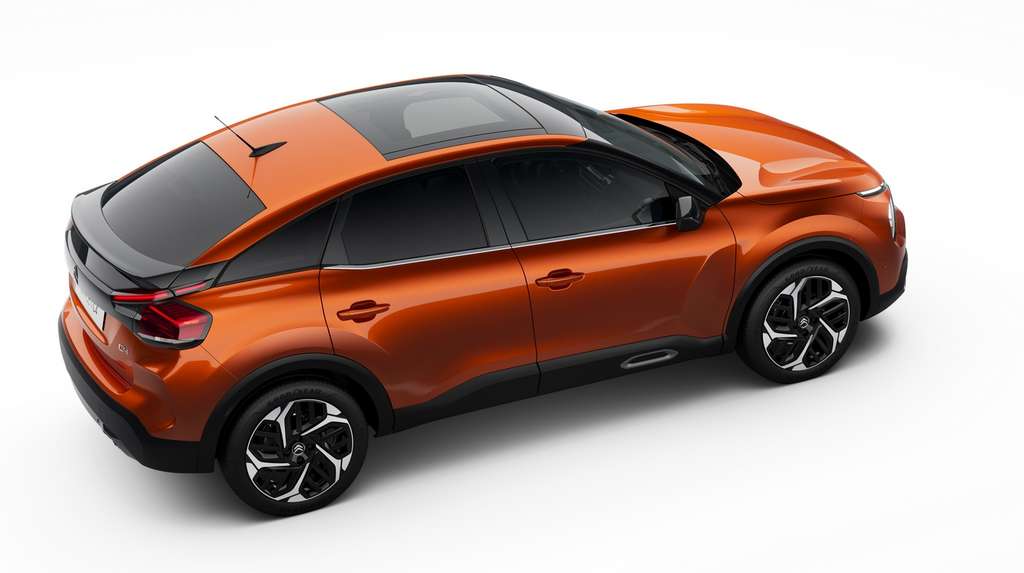 A tribute to the GS
The curves and folds on the hood, the wings and the doors reinforce the sporty side, just like the rear lights which are integrated into the spoiler. We note in passing the reference to the venerable GS which Citroen marks 50 years with the rear window which extends to the stoplights.
Sober interior
Inside, the style is rather sober with two screens, one for instrumentation, the other tactile for infotainment. Citroen has not yet provided details on the technical details of the Ë-C4, but we already know that it is based on the same platform (e-CMP) as the Peugeot e-2008. It should therefore have a 100 kW engine and provide a range of more than 300 km. Come on June 30 to have the end of the story.